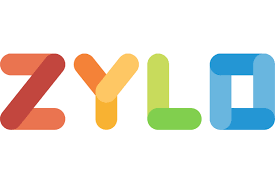 So, it's the end of April and we're still in lockdown. As much of a pain as it is, it presents a number of opportunities.
First, it allows you to put on that additional weight you've been promising yourself in the form of crisps, Deliveroo's finest and chocolate by the skip load. Second, thanks to our newest vendor Zylo, it gives you the opportunity, while things might be a little quieter than usual, to discover every cloud app your business has and to track every pound you're spending. You may be surprised, and not in the good way…
What is Zylo?
It's OK that you've not heard of them, they're only four years old.
Based in Indianapolis, the company was founded by current CEO Eric Christopher, VP Services Cory Wheeler, VP Product Ben Pippenger and VP Engineering Ryan Carroll. in June 2016. In the (slightly under) four years they have been going, they raised $3.3 million seed funding in October 2016, a further $9.3 million Series A funding in January 2018 and they closed a $22.5 million Series B raise in September 2019 taking the total to over $35 million. Investors include Menlo Ventures, Bessemer Venture Partners, Salesforce Ventures and the Slack Fund.
Not too shabby for a company that entered the SaaS Management sector so recently and is already the market leader.
Matt Murphy, a partner at Menlo Ventures who sits on Zylo's board said 'SaaS is undergoing a Cambrian-like explosion in the number and types of applications, and the buying decision has never been more distributed within organizations. Along with that proliferation comes the need for SaaS management, a category that Zylo created and leads.'
What Are The Problems That Zylo Was Created To Solve?
You've obviously read our Zylo page and their website gives you all the marketing gubbins you need to know, but our very own Stephen Dorling has delved a little deeper, he's gone behind the mask and for the very first time, he can exclusively reveal the real Zylo, and you're gonna like what you read.
Zylo operate in the SaaS Management space. It's a quickly emerging market sector and there are a number of very good companies forging a path.
Pre-cloud, companies had a handle on their software usage and spend through Software Asset Management (SAM) platforms and this worked well for traditional on-premise software like Microsoft Office, Citrix, VMWare etc.
However, with the emergence and dominance of cloud technology, businesses and the people within them are downloading cloud apps at remarkable rates – and here is the kicker – they're being purchased without the knowledge of IT or Finance. Known as Shadow IT, the relatively inconsequential amounts are taken from inter-departmental budgets or even expensed.
It's worth making it clear that (for the most part) there's nothing dodgy going on. Shadow IT sounds a bit cloak and dagger but it's just the term used to explain applications and IT systems deployed by departments other than the centralised IT department.
What also happens is that duplicate versions of the same application or software are being used by two different departments (one of the most common being Adobe Creative Cloud) when only one is required. Consolidation makes it easier for IT to manage and crucially, there's no need to pay for two when you only need one.
Why Use Zylo?
NOT STEPHEN'S WORDS: Because they're bloody good at what they do.
STEPHEN'S WORDS: Where they really excel is their ability to surface the maximum amount of information on cloud usage to give businesses a virtually complete picture. The ability to make informed decisions and maximise cost efficiencies is only based on the information you're able to extrapolate and correlate from your systems.
IN OTHER WORDS: Most business haven't got a Scooby-Doo what they're spending. Zylo let you know.
So, we know what they do, but how do they do it?
Zylo integrates with:
Accounts payable systems (and scrutinises invoices for cloud expenditure)
Employee expense systems and submissions
Identity & Access Management (IAM) systems that manage access to applications
They recognise over 12,000 applications (and that number is growing all the time) and the cherry on top of the Zylo cake is that if there's a transaction or an application they're not sure about, one of their data scientists will take a deep dive into it to ensure their reporting is as accurate as possible.
What Sort Of Savings Are We Talking About?
Conservatively, Zylo believe they save their clients at a minimum 5-10% of total annual SaaS spend, which can either go towards other IT investments or back into the bottom line. The more SaaS in use across a business, the greater the saving and it's not unusual for some of the cloud-first clients with 1000+ employees to save more like 30%.
How To Get Started With Zylo
They offer a free (and comprehensive) SaaS audit, unlike most companies who'll give you a teaser and then ask you to cough up for the rest.  A couple of man hours required on a client's side and then 3-4 weeks of unlocking data on their part to provide a robust business case and a 'glimpse' summary of how they can help.  Before a client has even spent a penny or been asked to, they have a good handle on efficiencies that could be had.
What Do You Really Want To Know?
This is what Zylo will help you to do:
Discover what is going on in your business.
Optimise your license utilisation to ensure you're not over-paying and under-using licenses and de-duping apps with overlapping functionality.  They're able to glean rich utilisation stats to help determine should a user be on a Basic, Pro or Enterprise Zoom Licence, for example.
Manage your SaaS subscriptions to negotiate renewals that reflect usage and consolidate multiple agreements.  They can also upload SaaS contracts to build into a Renewal Calendar, with renewal dates and any contractual notice periods clearly laid out (and thus avoiding ghost renewals where a product that isn't used, but keeps forgetting to be cancelled and so auto-renews).
Empower your employees: By allowing them to self-service from an approved 'app catalogue', they can request access (with authorisation workflows built in and integrations into SSO platforms).
Contact us today on info@koncisesolutions.com or call 020 7078 0789 and we'll talk cloud and email security, communications platforms, cutting-edge IT solutions or, if you've still got Easter Eggs left over, can you tell the difference between Easter egg chocolate and the regular bars that come with them?
Koncise Solutions
---
Go Back