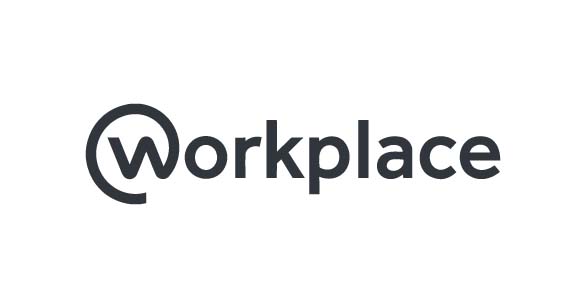 Do we really need another collaboration tool? We've got Teamwork, Trello, Slack, Asana, Basecamp and plenty of others but there's a new kid on the block set to rock the collaboration world…
 'It's like Facebook, but for work' they say. 'It offers great connections within the company' they say. 'It's a great tool for multi-departmental businesses' they say. 'It's the best thing you will get' they say.
'They' being those who have reviewed Workplace by Facebook but last week, we got a chance to tour the new Facebook HQ in central London and get a snapshot of Workplace. We were, in the words of our very own Stephen Dorling, 'absolutely blown away.'
Both by the tech and their offices.
Their space is everything you could imagine, and a little bit more! Breakfast, lunch and dinner are all taken care of and in addition, they have amazing coffee, fairground-style candy carts, juice bars and the obligatory doughnut and ice-cream café.
Doesn't every office have a doughnut café? If not, they should. We've petitioned the Koncise board and we're expecting an answer in the next 3-5 years.
Food aside, there is a state-of-the-art gym, collaboration and breakout areas and surprisingly, as is de rigeur for an office full of millennials, a distinct lack of beanbags…
But It's Just More Facebook, Right?
Wrong.
It's not Facebook for work. We have enough of Facebook at work and they've been careful not to overlap the two. It uses a similar UI (since they have upwards of 2.3 billion users a month and most of us know how to navigate around already) but that's where it ends.
There's no link with your personal Facebook account and there's no adverts, endless requests for you to play Candy Crush or Farmville and they won't own your data.
So, what's this new, funky tool all about?
Surprisingly for many, it isn't actually new. It's been around for a couple of years and it is essentially a 'collaboration and communication tool that connects employees to one another via an internal social network.'
Thirty thousand businesses and organisations around the world are already using it and at $3 per user per month for the Premium version (Standard is free), it makes it easier and quicker for people to communicate with each other and share updates, work together, increase visibility on projects, boost accountability between peers and streamline top-down and bottom-up comms.
You can set up an account here and you're only charged for your internal users but you can create groups that include external users like your customers, suppliers and stakeholders and for safety, all activity on Workspace is fully searchable and auditable by the systems' admins.
In terms of the design, it's been created 'mobile first' for millennials who require fast answers to just about everything but it also works beautifully on desktop and tablet as well as for remote workers (including an iOS and Android app). It integrates with all major email clients, identity, security and file storage software as well as your CRM, HR and expense management systems.
Like Facebook, Workplace offers live video, news feed, groups, Messenger, Reactions, search, and trending posts. It has a dashboard with analytics, integration, single sign-on and identity providers that companies can use to integrate Workplace with their existing IT systems.
There's also a very clever auto-translate function so if a colleague in Brazil sends a message in Portuguese, it will be received in Italy in…Italian.
But Wait. There's More…
Just before we carry on, how are you feeling today?
The reason we ask is because the mood of employees can adversely and/or positively affect productivity so it can be helpful for HR to know how everyone's doing.
Workplace by Facebook has a Mood-o-Meter bot which allows for a poll to determine how peaky or perky people in the company feel. If anyone indicates they're stressed, worn out or generally unhappy, they can have links shared with them on how to cope as well as the offer of help, in person, from the HR department. It's an easy way to track the hottest of hot potatoes in this country (Brexit aside) – mental health, a huge factor determining employee productivity.
There's an annual leave bot that books your holiday as well as updating your allowance through the chat bot. There's a payday confirmation bot, one that charts people's weekly shifts and an interview bot that sends you the CV, internal notes, the role and any other pertinent information prior to an interview you're conducting.
What About Practical Examples Of How It's Being Used?
Since you ask, we do have a few for you but as with all collaboration tools, the best way to find out if it's right for your business (it probably is) is to use it. As we said, you can use the Standard version for free and you can take a 90 day free trial of the Premium version (but after that you pay).
Hive
The smart home tech company owned by British Gas use SafetyBot to get their travelling engineers to check in if the software detects they're close to an accident to ensure they're safe and accounted for. Similarly, SafetyBot can integrate with a Travel/Expenses system (like Concur) to look at where you're likely to be and, if, for example you are in Paris this week during the riots, it could have notified you of what was happening over there and ask you to check-in or perhaps delay your trip.
A Coffee Chain We All Know
A few years ago, said coffee chain surveyed their US baristas to ask them if they knew who their CEO was. Hardly any of them did. Not great for a company that prides itself on a culture of inclusivity. They now have Workplace accounts where they can see updates from senior management around performance, vision, company and the state of market as well as having the ability to ask questions.  They've always been an integral part of the company but now they feel like it.
The Same Coffee Chain…
…use Workplace when someone calls in sick. As a practical example, take the W1 postcode. There are 15 stores, each with its own manager and staff. In the olden days, if someone called in sick, the manager would have to ring round each store to see if there was any available cover. It was an hour's work. Now, each store in the W1 postcode is part of an internal Workplace group and a simple post to the group gets read instantly and cover can be located on a first come, first served basis.
The dictionary definition of a win-win. It offers better coverage for the business and an easy way to do an extra shift for the extra cash for the staff if they want to.
We like Workplace by Facebook. It works. It does what every forward-thinking business needs it to do and we're sure you'll like it too.
Give it a try and let us know what you think.
For all things cloud, email info@koncisesolutions.com or call +44 (0) 20 7078 0789 and don't forget to follow us on Twitter and LinkedIn.
Have a good week.
Koncise Solutions
---
Go Back