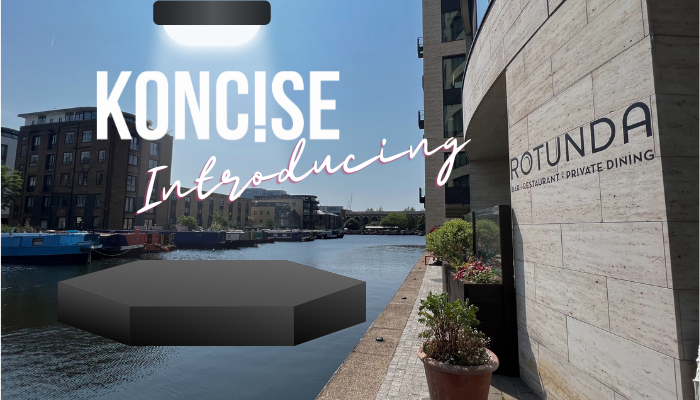 After a very successful launch of "Koncise introducing" last year, we brought the second one to our favourite location in Kings Cross for another introduction to the latest solutions within cyber security over a delicious lunch.
  
Who did we introduce this year?
As always we have our ear to the ground for any up-and-coming solutions that are being presented within the cyber security space. This year we had three relevant solutions that we felt would be of interest to our clients to learn a little more about.
First up was Island. Island provides a secure web browser for the enterprise, Island looks, feels and behaves just like any Chromium-based browser. But it gives you complete visibility, and governance over the last mile, while delivering the same smooth Chromium-based browser experience users expect. Where security doesn't need to be enforced. Because it simply exists by design.
Second we had Drata. Drata automates your compliance journey from start to audit-ready and beyond and provides support from the security and compliance experts who built it. If you're getting started, looking to scale GRC, or want to enhance your security compliance program, Drata meets you where you are in your journey.
Last, but by no means least we had Harbor. Their services are designed around mitigating the impact of data loss. With the aid of different technologies, They provide a variety of data protection services that fall into four main categories; Managed backup and recovery, managed disaster recovery, historical restore and a vendor-level support for customers.
Want to learn more about the new cyber solutions?
If you would like to learn more about what all of these new solutions have to offer, please get in touch today and have a friendly chat with one of our guys. We can point you in the right direction.
---
Go Back